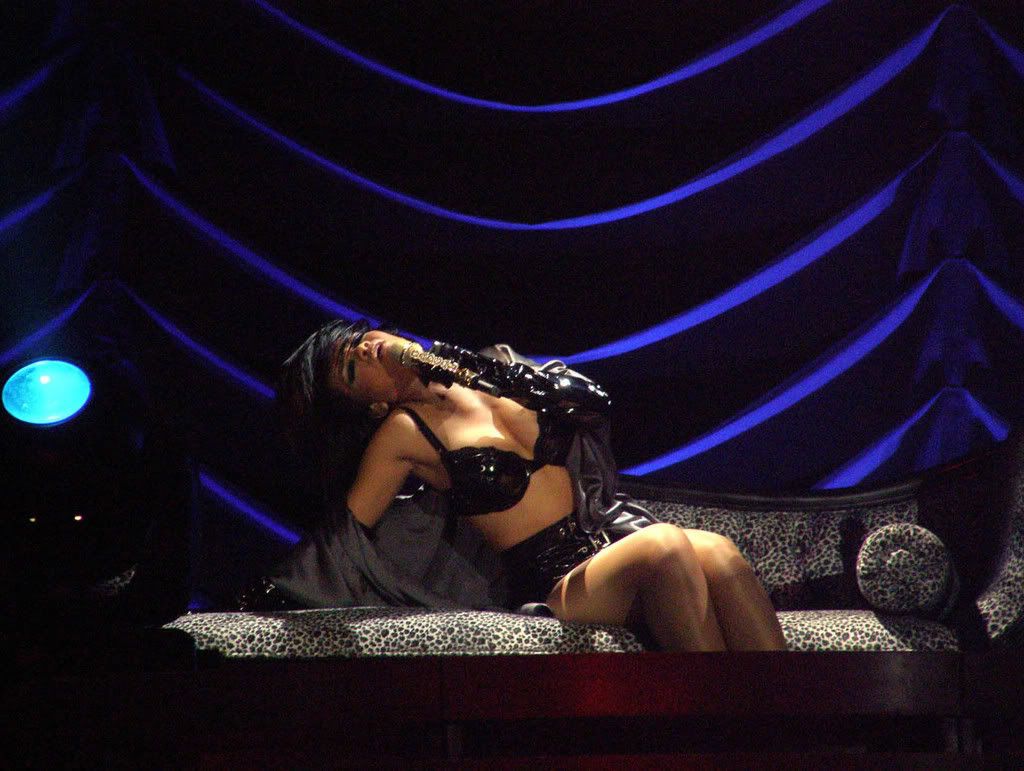 I still consider myself to be a part of Team Rih-Rih, but she's starting to get on my nerves again.
The Umbrella singer - who is rumoured to be dating R'n'B star Chris Brown - admits she enjoys spicing up her sex life by wearing her often revealing and provocative costumes at home.

She said:"I like to push the envelope sometimes. It depends on the mood and the occasion. It's always fun to take some home. Sometimes I get to do that."

That statement is as contrived as the career-changing haircut her A&R rep suggested.
She's adamant about forcing this "bad girl" image down our throats. Sorry, Rihanna: You "date" a dude that looks like he still goes to recess in the middle of the day. Sit down.
But you know what? I get it. You're edgy. You're innovative. You're a trend setter. Go you.
Happy now?
I think that's great that she embraces her inner S&M freak, but when are people going to ask her some serious questions like:
1. Have you learned how to dance yet?
2. Are you working on how to not sound like a goat when you sing?
3. What are you doing to make sure that in five years some younger, prettier, freakier chick with less shame and vocal talent than you comes out and tries to send you back on a boat to Barbados?
Or better yet, why do you
refuse
to release "Breakin' Dishes?" Why has your label instead opted for this generic "Disturbia" instead?
Have ya'll heard it? So mad at the 'bum bum be dome' shit she's doing. Sounds like something Scooby and the Gang runs to.

Bring the whip to the studio next time!

The Cynical Ones.