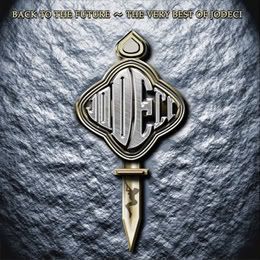 There is a child roaming this Earth named Jodeci, and surprise: He's already running into legal trouble. Don't ask me how I know this, but trust me when I say this is not a joke. Now do you see why I start so many blog posts about the importance of not naming your child something crazy? What options does a boy named Jodeci have? He has no choice but to be a rapper or singer because to HR, the name Jodeci screams he probably spilled 'rnge soda all over his resume. That and fish grease.
Don't get me wrong, I love me some Jodeci, but I wouldn't name my kid after them. "Let's Go Through The Motions" wasn't that hot, was it? You couldn't name that fool Dalvin? Stay or Feenin' are even better names than Jodeci! I'm sorry if this sounds cruel, but some people need to be spayed.
To top it off, when I told one of my friends this, after I convinced her that I wasn't lying, she informed me that a third grade teacher told her that she has a child named Dafinest. Da what?! What's next? Da Coolest N'gga? I need people to stop drinking around their child's birth certificates!
I pray for the teacher that has little Jodeci, Beyonce-Ashanti, Keyblige, and Dafinest all in one classroom.

The Cynical Ones.