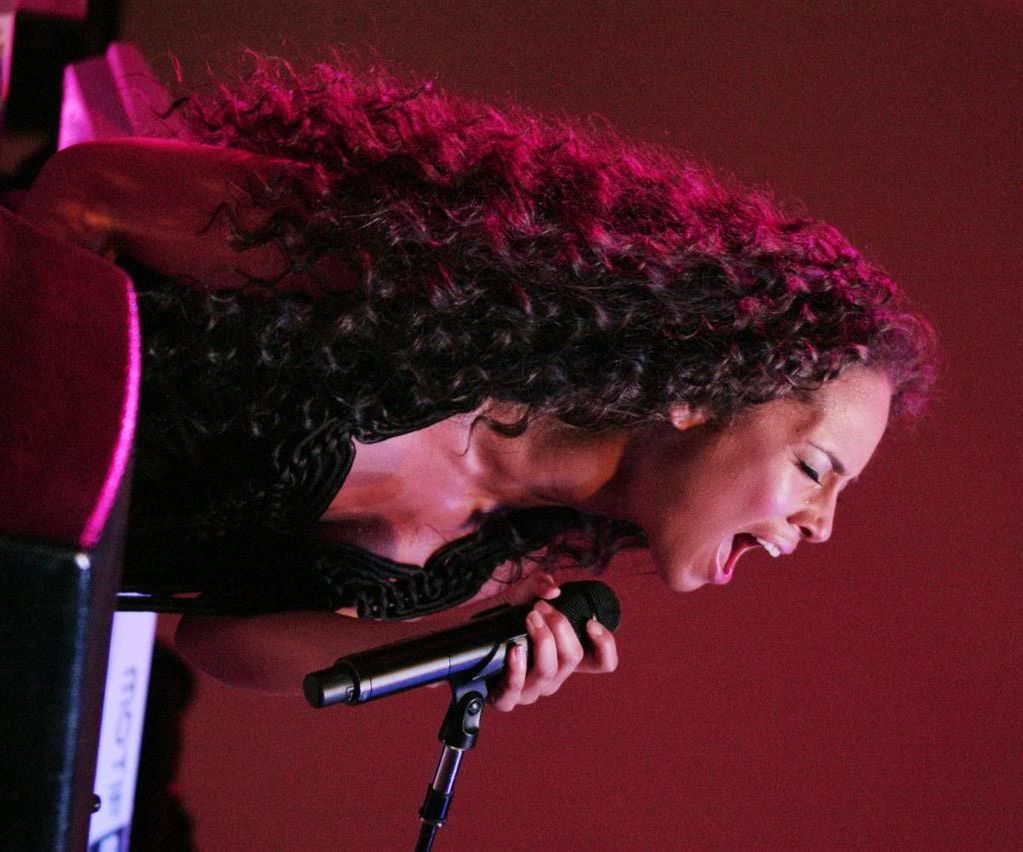 Who is she trying to fool?

Keys has expressed that she wants to retire when she's 30 so she can spend the rest of her life traveling the world.

She says, "I am working hard now so I have the choice to retire when I want.

"I would like to travel the world and stay in places instead of having to move on like I do now. I want to experience difference cultures."

For a second, I was ready to type, "BYE!" But then I thought about it. She's lying. She's not going to retire. None of them who say they're going to retire ever do. She's going to release eight more albums in ten years just to mess with me. And you know what? I'll probably buy at least four of them. Why? Look at what she'd leave us with if she did enter early retirement.

There are far too many girls in the industry that owe their careers to fellatio. The least I can do is continue to cling onto the hope that the one woman who went to a school with an actual music program delivers a classic album. Besides, I gave up on Lauryn Hill coming back years ago.

I will say that if Alicia keeps abusing her voice the way she does, she won't have much of a voice by the time she's 30. Last year I thought she sounded like a cat on "No One." Lately she's been sounding like one of those tortured detainees at Guantanamo is her vocal coach.
Might be a good idea to start spacing those tours out.

*Awaits the wrath of Alicia stans.

The Cynical Ones.