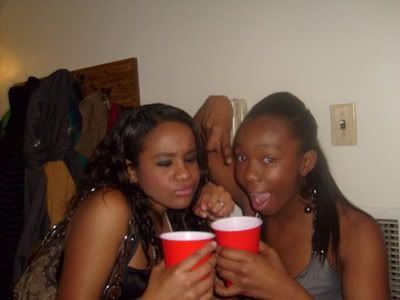 As the world continues to cling to hope that Nippy will steal someone else's throat and return to making good music on key, her daughter is quickly assuming the role of resident addict in the family circle. Whenever I see pictures of this barely-teenage child, she's either trying to be sexy, or she's looking drunk -- both of which are paths to DUIs, sex tapes, rehab stints, and HPV. Way to raise your kid, Itchy and Scratchy (of the crack persuasion).
That other one in the main pic is her half-sister, LaPrincia. As if that name weren't tragic enough, she seems to share her little sister's penchant for all things fast and irresponsible. What a pity.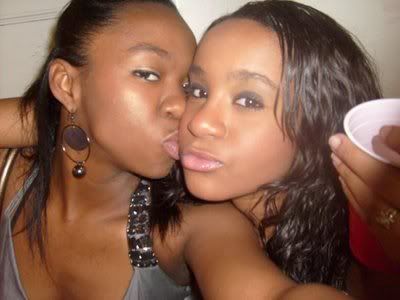 Seriously: Where are these kids' parents? Two stepping on CMT and sucking on her 80th throat lozenge of the day?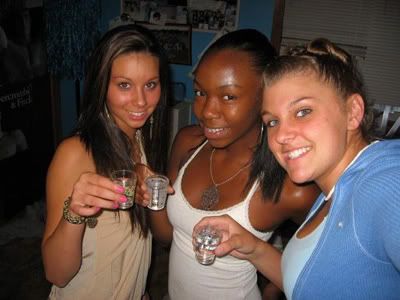 Now this other Bobby kid has a mama not named Nippy, so where is she? Probably at work, because Whitney stop making Bobby's child support payments. That's understandable, but does she not know what her daughter is doing with these future
Girls Gone Wild
co-stars?
Oh yeah, word to the wise: Incestuous faux-lesbian poses are disgusting, not sexy.
This is the future.
The Cynical Ones.