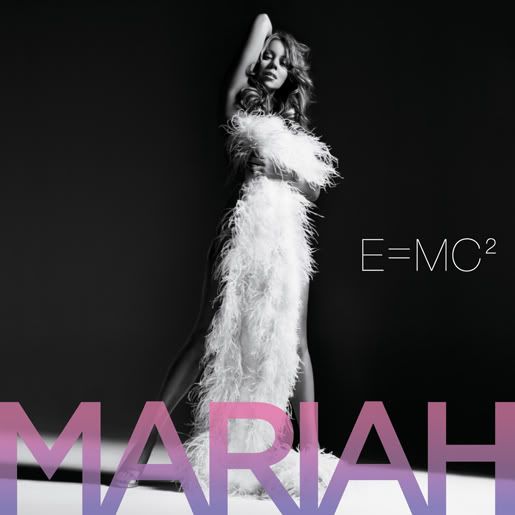 Mariah Carey has always had a knack for keeping up with the latest trends in pop music. More often than not, listening to a Mariah Carey album is the perfect way to get a sense of where music is at a particular moment.
When she made her debut in the early 90s, the multi-octave diva's handlers made sure to pair her with every big ballad loving producer and songwriter that could develop all the songs we now only hear in commercials selling insurance, cars, or heart-attack inducing meals.
Towards the end of the 90s, when hip hop strong-armed both the pop and R&B charts, Mariah Carey began to transition herself from the adult contemporary chart's favorite balladeer to Black radio's most celebrated catchy hook crafter.
Her ability to appear able to go wherever the pop wind blows effortlessly is why she's managed to accumulate well over a hundred million albums sold and rack up enough hits to threaten decade-spanning chart bragging rights by the likes of Elvis Presley and the Beatles.
And then came her notable albeit brief fall from grace in the early part of this decade that now seemingly had more to do with Mariah Carey the person rather than Mariah Carey the singer. A few years later and she resurfaced with the celebrated 'comeback' album, The Emancipation of Mimi – an album not as stellar but no less equal in shared themes with Butterfly, one of her most praised projects in which the singer combined her love for belting and beats.
With that album selling millions upon millions of albums and giving her another #1 to her ever-growing tally, it should be no surprise Mariah deviated little from the winning format on her follow-up to Emancipation, E=MC2.
Though the album's title suggests this album is a superior sequel to The Emancipation of Mimi, if there was any title to grab from Emancipation, it should have been the closing track "Fly Like A Bird" -- albeit with a skewed meaning. On E=MC2, Mariah continues to regress further and further both lyrically and vocally.
When she's not cooing about calling up Shawntae and Mae-Mae to sip Pinot Grigio (possibly the Boone's Farm brand, since Mimi is hood now) at the club with T-Pain, she's complaining about a man with baby mama drama (six fold) to Damian Marley. Did I mention on the latter song she attempts to sing with a patois accent?
Hilarious absurdities aside, on the songs where she's not taking you to the club, she's sending you back to the adolescence. Not only does nearly every ballad on the album sounds like a rehash of "We Belong Together," they all remind listeners that Mariah Carey often writes about love from the perspective of a junior high school girl. One would hope that at 38, Mariah Carey it would dawn on Mariah that she's old enough to have a child in high school and thus write accordingly. But, when one of your life's creeds is to live like you're 'eternally 12,' said hopes are nothing more than wishful thinking.
Is the album that bad? No, but when you're used to material that's still listenable several years later, you're going to judge everything that falls short of that somewhat more harshly.
Most critics are likely to rip this album to shreds as conventional wisdom dictates that with such a gift of song, Mariah Carey ought to be belting big ballads versus wasting it by whispering gimmicky hooks over hip hop beats. But these are the same people who once wrote her off - calling her sound dated, and her time, effectively up.
It's a shame that with such lackluster material Mariah's beloved vocal chops can no longer distract you from some of the lullaby-like songs found on the album. Fortunately for her, a good voice is no longer a prerequisite to success.

Should we fault Mariah? To a degree, but in an ageist culture where the older you get, the less likely you are to remain relevant on radio, Mariah's merely doing what she's always done: give the people what they want at the time to stay afloat. And if mediocre hip hop influenced radio-friendly songs is her key to making sure Shawntae and Mae-Mae push her over the finish line as the artist with the most number one records of all time, that's what Mimi's going to give them.
Labels: review
The Cynical Ones.