1. Who else is hoping that Aubrey didn't pay for that?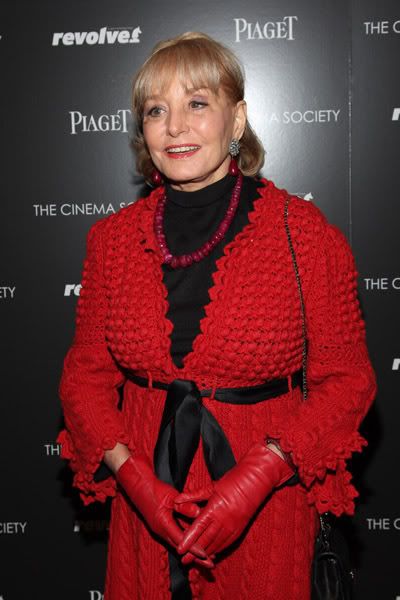 2. Now that we know Barbara Walters is a homewrecker, wouldn't it be great if she walked out to "I'll Take Your Man" on The View?
3. Are we ever going to get that Jennifer Hudson album?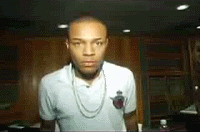 4. When he's not dressing like T.I. and biting Lil' Wayne's flow, he's now using T-Pain's vocoder. Will the real Still Lil' Bow Wow please stand up?
5. Why is that a real cover?
6. Are you now blind in one eye, too?
7. What happened to the new New Edition?
8. Can Ursula The Sea Witch get her dress back?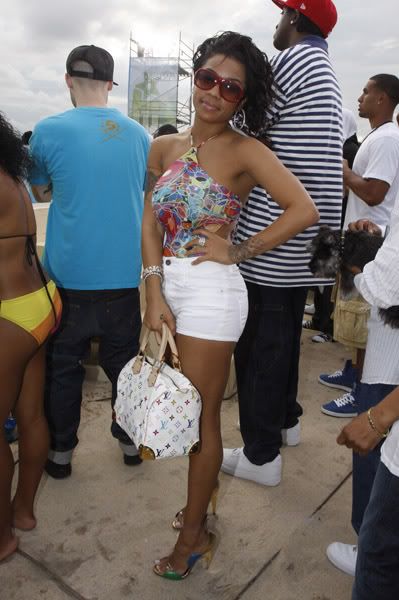 9. Hasn't Keyshia Cole really stepped it up?
10. Doesn't Boosie look like he just wants to throw on a big clock around his neck and yell, "Yeaaaaaah, booooooyyyyyy?!"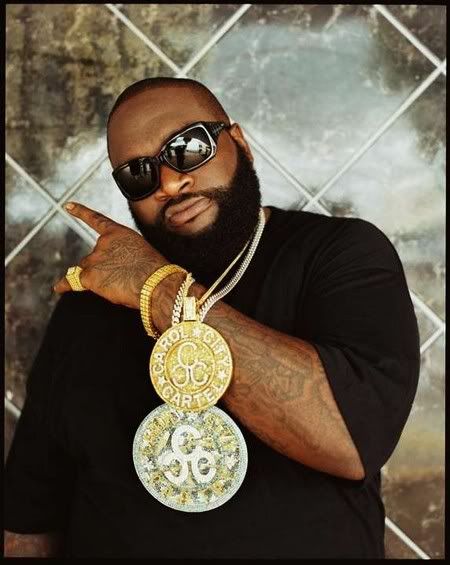 11. Am I the only one that thinks Rick Ross looks like an obese version of Mr. T?
Incarcerated rapper Remy Ma granted DJ Kay Slay an exclusive interview from New York jail Rikers Island for his satellite radio show on Eminem's Shade 45.



"Its nothing. I'm in here chillin' – eating mad mackerel,"

the rapper joked, quickly changing tone to a more serious nature.

"I'm in the cell 23 hours a day – max security. It's real crazy over here. You got certain officers that are extra nice and you

got the ones that are extra not nice. I be telling them it's not my fault that my commissary is more than their salary."
12. How long before Remy Ma is crying in prison?
13. Is Justin trying to run away?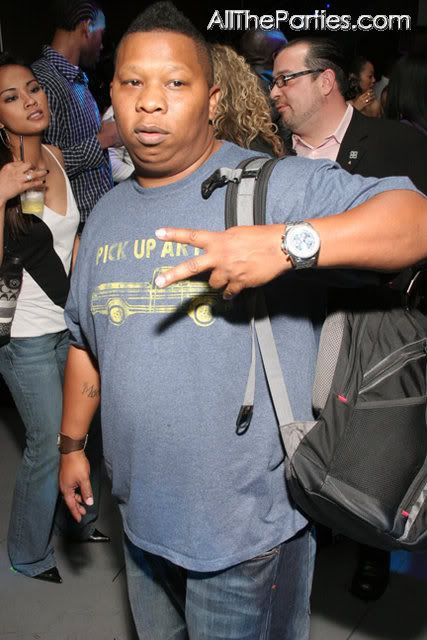 14. Be honest: At first glance, you thought this was a stud, too, right?
15. Can we get a ban on superstans?
16. If he doesn't score a new record deal soon, will Omarion be forced to sell his hair to Kim's Beauty Supply to make the rent?
17. Who's willing to bet Paula's crazy ass thinks MC Skat Kat is real?
18. Can we stop talking about Miley Cyrus already?
19. What is the big deal about Teyana Taylor?
20. Can one of ya'll send me some?
Labels: I need answers
The Cynical Ones.