1.

Uncle Pissy does it again. Just when you think this crazy bastard can't get even more absurd, he ups and finds the number to Sisqo's old hairdresser. Now when I say people are wearing piss-colored hair that definition takes on a whole new meaning. His new single, "Hair Braider," can be heard on his MySpace page. You would think with hair like that the song would be a diss record. And if you're wondering, yes he's singing with a vocoder. Just remember that ya'll created that thugged out Cowardly Lion.




2. Someone unlocked the door on the time machine, prompting The New Kids on the Block to release a new song despite no public outcry for one. 1988 refuses to take them back.

3. Usher and Uncle Tameka premiered their new baby, confirming speculation that the adoption finally went through.




4. Someone sent me this video earlier in the week, and I didn't know what to do with it, so I'm sticking it here. See Usher's understudy time swagger jack Michael Jackson for the millionth time.

Earlier in the week, I saw some special where a person called Chris Brown the next Michael Jackson. Michael Jackson is a brilliant songwriter, producer, and dancer with impeccable taste in fake hair. Chris Brown sings like he's nine, acts like he's 12, and ought to be lending his backflipping talents to the U.S. gymnastic team in Beijing this summer. Don't do Mike.




Oh yeah, he has a new song. Click here to listen.




5. Baltimore children confirm what I knew already: Kids born after 1990 are crazy as all hell. Between "No Child Left Behind," recession, the popularity of Soulja Boy, and the continued glamorization of all things ign't and violent, expect one of those little after school special don'ts to try and rob your ass in the coming years.




6. Diddy Puff lost his damn mind this week. On Cassie, the guy who used to have a knack for developing the next big thing said:
"There's a huge [cry] out there for a younger Britney Spears, a younger Janet Jackson. Those two great artists have paved the way . . . I just don't think she was ready. I think that we threw her into the spotlight without the artist development — that goes on with a lot of new artists. We pulled out, we took our time, we developed her for like, a year-and-a-half. People are just going to see her there and be like, 'Wow, she's really cocooned into a butterfly."



Compared to Cassie, Britney and Janet are Mariah and Whitney. And last time I checked, Britney and Janet can dance. Cassie can't even walk without putting me to sleep. Cassie either has the best head game in the world or she at least looks really pretty doing it. Interestingly enough, the only hit song she has is themed around fellatio.
7. For the first time since the advent of Photoshop, the world has been given an idea of what part of Mariah Carey might actually look like in person. In this picture her swole-right foot hasn't been properly touched up to match her brand new left foot compliments of Adobe.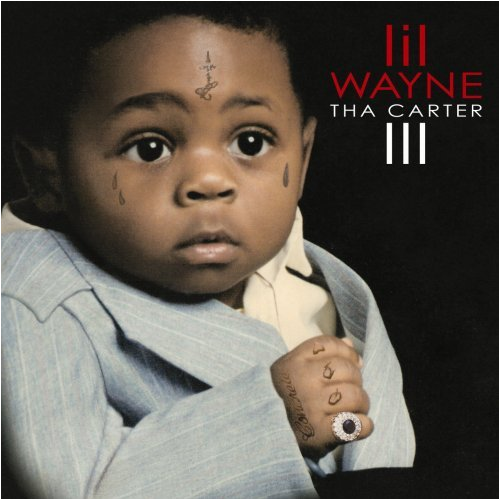 8.

Lil' Wayne has pushed back his album again. In the meantime, his album cover gives us an idea of what he looked like before he got a Styrofoam cup permanently attached to his hand.

9. Bill O'Reilly makes sense for once. Soon after the temperature drops in hell.

10. Teedra Moses is still alive. Read her new interview with AHH Alternatives here. Between her, the new Erykah Badu album, Keyshia Cole's last album, and the dream that D'Angelo will eventually put down the eightball and pick up a keyboard, I have some relative hope for R&B.


Bonus: In other news, yesterday some cockeyed, Aunt Una from Altuna looking hoe asked me if I wanted to have a good time at the red light. She was dressed like she just left the set of SWV's "I'm So Into You" video. The moral of the story is: Roll your windows up.


Labels: week in 10
The Cynical Ones.