I don't know what Usher's problem is, but he needs to get it together. Although I've always been annoyed by the degree to which he jacks his own ego off in interviews, he's always been consistent in his music and performances. But, if this is a preview of what lies ahead for the
Here I Stand
era, he might as well go back to making Similac for the new kid.
Normally Usher's running around the stage showing off his hookup at Bally's while doing his best Bobby Brown impression. Now look at him. He's walking around like a man who skipped just enough burgers to put on his little brother's tight shirt without stretching it. And his dancing? C'mon nah. For real, Urshur? Swaying side-to-side before busting into the old man's two step. Those are the same movies I could get out of my uncle if I toss him a Coors Lite. Thankfully he tried to sneak a little something in towards the end, but it seems like he needed to rest up before he decided to move at a rapid pace.
As for these tracks that have leaked lately: Those better not be on the album. In fact, they better not be even mastered. Although I liked "Love In This Club" for about three minutes, it's not very believable. You're not making love in the club, dude. You're shaving Tameka's legs
. I understand he has to get his 'grown man' on, but grown man doesn't mean you turning into the R&B Pop-Pop.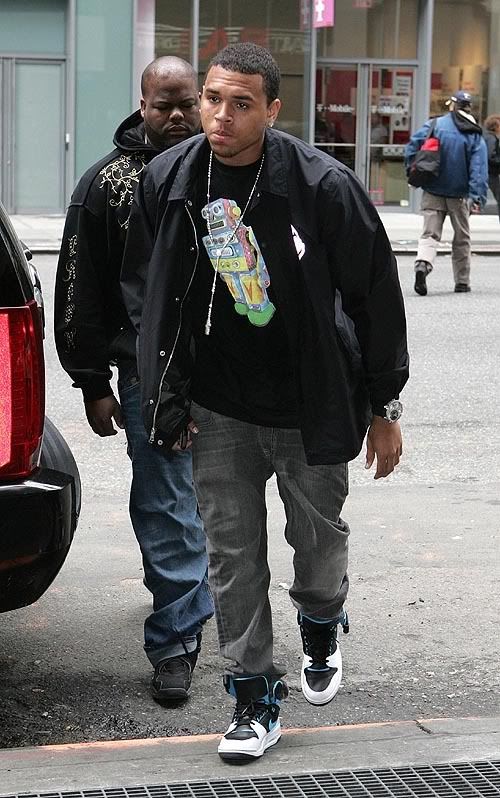 C'mon Baby Ben Vereen. Are you going to let him play you? Look at him. Walking around looking like Fozzy Bear. I know you're going to keep your spot, right?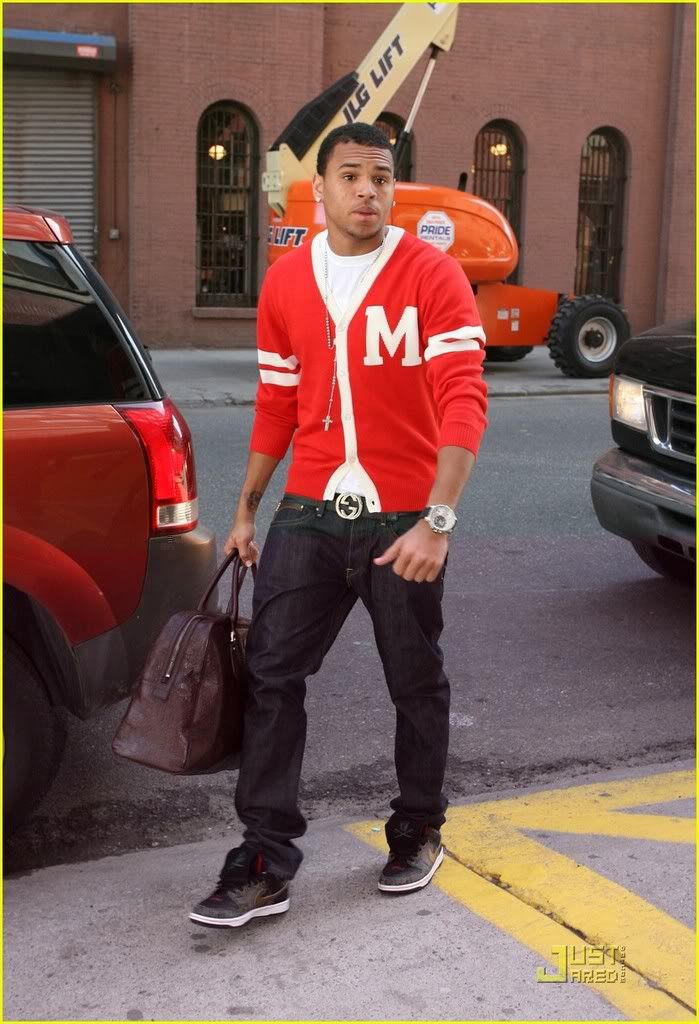 Look again, and tell me you're going to let him beat you down with his murse. I know you're not going to go out like that, so c'mon, Ush. Shave your beard (take that however you want) and get back at it. I know you can do it.
DON'T LET PISS BROWN WIN!
The Cynical Ones.