"I know the girls, they're going to go crazy when they see it," he said of his
appearance on the HBO series. "The ladies are gonna go crazy when they see Bow
Wow's first sex scene. It's crazy 'cause for me, it was normal. It was normal,
but I know when I look back at it, when I see it, I'm gonna be like, 'Damn! Look
at this. This is crazy!' I stun myself sometimes, I can't even front."

3. If
Bow Wow
could suck his own dick, would he?
4. How many more spin-offs is VH1 going to give New York?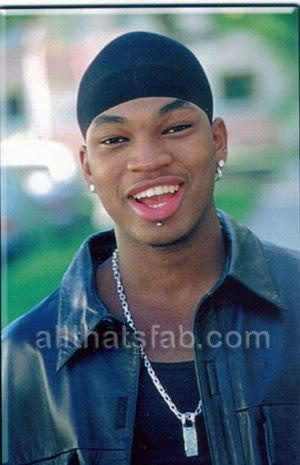 5. Did you computer just get a cavity, too?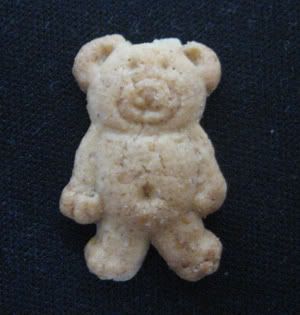 6. Am I the only one who still can't get enough of "I Luv Your Girl?"
7. Can Scott Storch hold $20?
8. If you combine the ages LL Cool J and Mariah Carey pretend to be, what number would that be? 32?
9. Is this Donnie's video or Diddy Puff's?
10. Wouldn't you rather see Toni Braxton on TV performing a song versus competing with Mrs. Brady on
Dancing With The Stars
?
"It needs to be fast enough to play it in the club, and slow enough so that I
ain't got to dance in the video."
11. Am I the only one who loves Monica for knowing her limitations?
12. Is Barack Obama emailing you every other day hitting you up for money like a begging crackhead?
13. When will artists realize the harder they try to seem different the more they become exactly like everyone else?
14. Now that his sister has confirmed what the Smoking Gun already confirmed with documentation, why won't Officer Ross just admit to being a CO?
15. Doesn't John McCain seem more like someone Blanche Devereaux would diss on
The Golden Girls
than any country's president?
While researching his role for City By The Sea, James Franco pretended
to be a homeless man and insisted it wasn't all that bad.

"I stayed a
whole weekend on the street, we panhandled, we made a sign. "We made at least
$20 in half an hour, so, if you're ever out of work… make a sign - `Homeless,
Please Help'."
16. Shouldn't some actors be banned from speaking in public without a script?
"What makes the difference, Mr. McCain said, is getting enough rest. 'If I can
sleep in until about 7:30 or 8, then it really helps me,' he said. 'I think when
I get up real early, like 5:30 or 6, and don't go to bed until 10, 10:30 or 11,
it seems to help me get up a little later in the morning.'"
17. Can the same be said for politicians?
18. Why are the candidates actually courting
Angelina Jolie's endorsement
?