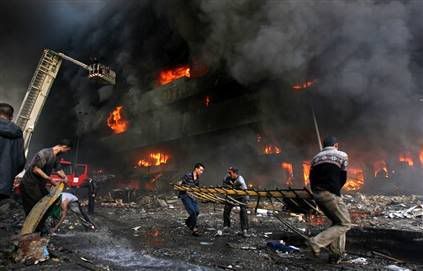 If ya'll see me on the news for burning down the building of a certain regional office for a major cable company, just know that they made me pull the Left Eye.
OK, wait, that's a bit incriminating, isn't? Scratch fire with really mean spirited yet peaceful protest.
I hate monopolies, because you're stuck with shitty service and there's not really much you can do about it. My internet has been acting like it's suicidal for months now. It makes it really difficult to get things done when your service seems terminally ill.
What makes it worse is that I'm in the hood and there's no neighbors internet service you can "borrow." Not that I ever would consider such a thing with me being a law abiding citizen and all. I'm just saying, even if I accidently clicked on another person's wireless network, there's no wireless network 'round here to access.
Good for nothing neighbors.
So, with it being Sunday, I ask that you pray and wish on a star for my cable modem, because I'm about ready to kirk out and/or buy a broadband modem card.
The Cynical Ones.