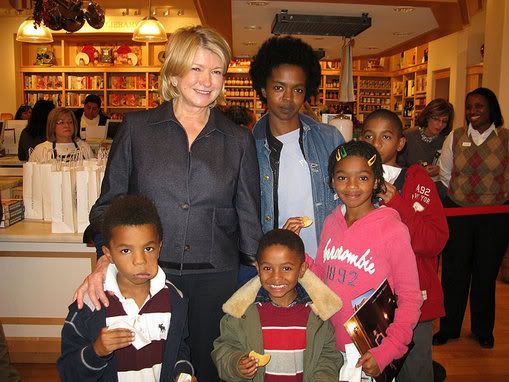 It looks like life linked up with time and decided to beat the shit out of Lauryn Hill. I used to think Lauryn was one of the most beautiful women in the world. Now she can't even match up with the woman I saw riding a bike and drinking a 40 ounce up the street. What a pity.
If you look at Martha, yeah, she's smiling, but she's also holding her wallet with her other hand. I don't blame her.
I'm happy Maxwell crawled out of his hole to start touring and may finally put out new music. I've never been a huge fan of his (he aight), but at least he can actually sing. These days I'll take what I can get.
I'm actually more geeked about
word coming out
that D'Angelo has dropped the McRib and the McWeed and started training again. D'Angelo has always been one of my favorite vocalists and it's good to know maybe, just maybe, he may finally decide to come back so long as he doesn't get arrested again.
I actually gave up on the idea of Lauryn boarding the mothership and flying back to us, but I had a glimmer of hope once the other two ghosts of Christmas past decided to try a comeback. This picture just put a bullet in that wishful thinking. I don't see it happening. Ever.
I don't even care anymore. I only hope she finds peace of mind, a gift card from Ross, and Mr. Lee's pity the next time she walks into the beauty supply store. Let us pray for peace and hair grease.
On a positive note, at least Lauryn's 17 children look healthy and happy.
The Cynical Ones.