George Bush ought to be happy about this video. It proves he's not the only one who has had a hand in ruining Christmas. They really don't make classics anymore, which is why I'll never let go of "Santa Claus Goes Straight To The Ghetto" and "Player's Ball."
Despite Juelz foray into bastardizing holiday classics I will let the little bit of holiday cheer that thee private student loan industry hasn't already stripped for me remain.
I'm feeling so festive I wanted to share what gifts I would pass along if I had Santa's credit card number:
Aretha Franklin: Diet hog maw. Or gastric bypass.
Amy Winehouse: Rehab. New teeth. Self esteem.
Brutha: A new song. So I can never here, "Here's my brother and I love him like myself" ever again.
Mike Tyson: Prescription drugs that don't cause massive weight gain.
Aubrey O'Day: A clue.
Solange: A charming personality. Or a muzzle.
Kanye West: A hug…from someone else.
Brandy: Album sales.
Ashanti: A buddy pass to my gym. That is, unless she loves it. If so, scratch off gym and put me down for a catfish po'boy.
Britney Spears: Her rhythm back. Or three years of seclusion.
Ciara: A clue. The number to Rihanna's stylist.
Janet Jackson: A time machine.
Foxy Brown: A psychiatrist.
Janelle Monet: A guarantee that Puff Puff won't treat her like Cherri Dennis.
Every other artist signed to Bad Boy: Their royalties.
Lil' Kim: A new face – a Black one.
The Debarge Family: Therapy.
Mya: A seventh chance at stardom.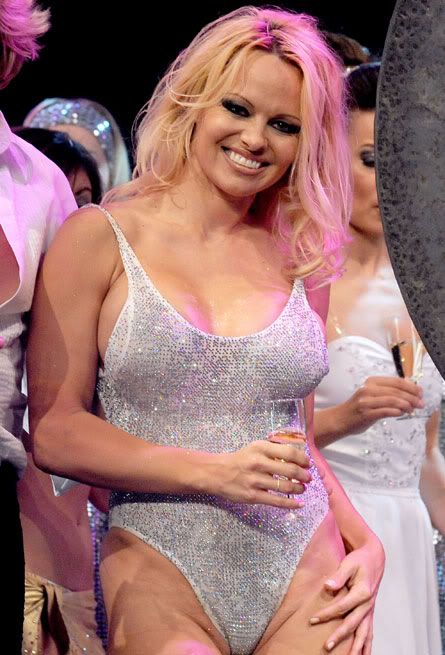 Pamela Anderson: Dignity.
Usher: His career back.
Ne-Yo: A different set of subject matter to write about.
Jamie Foxx: A consistent hairline.
Sarah Palin: A book you can't color in.
Khia: Sanity.
Mariah Carey: Wine. (Red wine if she's pregnant.)
Anyone that's worked with Chris Pokes: Their innocence back.

The Real Housewives of Atlanta: A husband that isn't already someone else's for Kim, an affordable home for Nene, a trip to a real designer's home for Sheree, and a synonym for 'elite' for DeShawn.

As for me, money, a book deal, and a show will suffice. Oh and if you can get me an mp3 of Aretha's cover of "Touch My Body," that would be great. And also *******. Oh and a vote. That isn't too much to ask, is it?

If you're going to be stingy and not give me any of that can you just join me in my efforts to retire the word 'swag' in 2009?