I don't always make the best decisions. In fact, there's a ditzy quality to me. I sometimes decide to do things on a whim solely based on natural curiosity. Say, "Oh, I wonder what happens if I put this in reverse," or "Hmm, she just said I can make that spot, can I?" Then there's "Ooh, I'm allergic, but maybe this one time will be different."
That frame of thinking usually results in a boom and a crash
…face first into the toilet. I thought I had put such dense logic behind me, but as of last week, I'm reminded that indeed old habits die hard. Without going into too much details ('cuz I'on know ya'll like that, pimpin') I've made a change, and when one goes on a leap of faith (See: I'm not always cynical) you have to rough it just a little bit.
My hair is very important to me. There was a period in my senior year in high school where I just let it look a big curly mess until I had to cut for Homecoming (I
was on the royal court – quit laughing) but other than that I keeps me a fresh line up, ya dig?
In college I may have walked around on campus in sweats and a t-shirt as if I had just wo
ken up (usually such scenario was the case) but my hair was right. Besides, I tend to think if you can look good dressed as plain as possible then you're on it no matter what. And I'm on.
So how does my little vanity-approved rant factor into my story? Well, changes breed unfamiliarity, so while I always know to holla at Jason for a good cut, I don't know shit about shit now. A friend referred to one barber, and he's cool, but yo, does he not realize we're in a recession? I like to tip, too (they tend not to fuck you up when you do) – or did until I met him. I still did, but yikes, ya'll. A fresh line up won't help me in the line for food stamps.
Recently I found myself somewhere between South Korea and El Salvador. Now as much as people like to pretend my name is Miguel Santiago Chan Lee, I'm colored and my hair knows
this. But while walking back from the drug store, I though, "Hmm…I wonder what wo
uld happen if I let a Hispanic line me up."
Problem #1: I was dumb enough to even ask a question. Not because he was Hispanic, but because I know plenty of Black barbers that have jacked up my line up something terrible.
My hairline is, was, and forever shall be weird. I have what you call a 'cow lick' (someone informed me of the term a few years ago) and then on the other side is…hell, I don't know. I've had many a barber tell me, "Man, it took me longer to line you up than anything else."
And I've plenty of barbers that have spurred thoughts of doing random acts of violence in retaliation for their work.
There was a period in college where I walked around looking like Huey Freeman. That's due to some barber cutting against the grain of my hair. I grew my hair out hoping it would undo some of the damage.
Knowing this, I should have known damn well not to go to someone not used to cutting Black hair.
Turns out a Hispanic didn't get to cut my hair. He looked at me and pointed to the dude next to him. He turned around and he was a Korean who seemed to know only two words in English.
Problem #2: I saw that he was a Korean who didn't speak English yet I sat in the chair anyway.
What is wrong with me? At the time I thought that either way, I'll learn a valuable lesson. I was acting like one of those kids whose parents have to child proof their home until they are 19.
As I sat in the chair, I became all the more petrified. He was like, "Cut, cut." I said, "No" then proceeded to yell line up seven times.
What was the end result? First, let me give you some perspective.
Here's how my hair looks when it's cut correctly:
How did I look leaving his chair?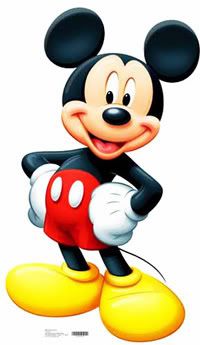 ...or at least not too far from this.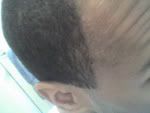 Notice how my man just cut a straight line on this side of my head. It's like he put a ruler on the side of my head and decided to cut along that. Negative.
And how can I forget that went far back as slavery with my line up. On the right side of my head, you would think he thought he was going up a hill on my head. How do you say, "I ought to beat your ass in Korean?"

I was told it wasn't that bad, and technically, they're right. But I tell you one thing: I'll be calling the expensive dude until I find a new barber. Funny enough, that dude is Hispanic, though under the age of 50. I'm sure that made the difference. I am going to learn one day. I just know it.
The Cynical Ones.