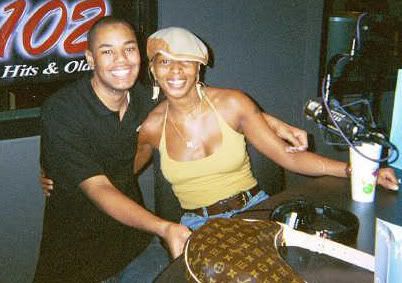 Do not laugh at me, my teeth, or my big ass Kool-Aid smile. Quiet as it's kept, though I might be tempted to throw chicken grease at you for disparaging Queen Beyonce, when it comes down to my all-time favorite artist, those honors go to Murry Jay Bliiiiiiiiige.
I have the great honor of being the first guest blogger on the wonderfully talented writer and author, Aliya King.
It's very likely she's penned some of your favorite cover stories, and recently wrote the Faith Evans book along with the upcoming autobiography from Frank Lucas. She also has signed a deal for her first novel, so again, it's a great honor to be able to have her tell me I don't suck. Ha.
If you are an aspiring writer or just a fan of good writing, please read
her blog
. She can make the most random topic such an interesting read. That is what makes a good writer great and I hope I can soon write at her level.
That being said,
click here
to read the entry and show some love on the blog. Thanks, ya'll!
The Cynical Ones.