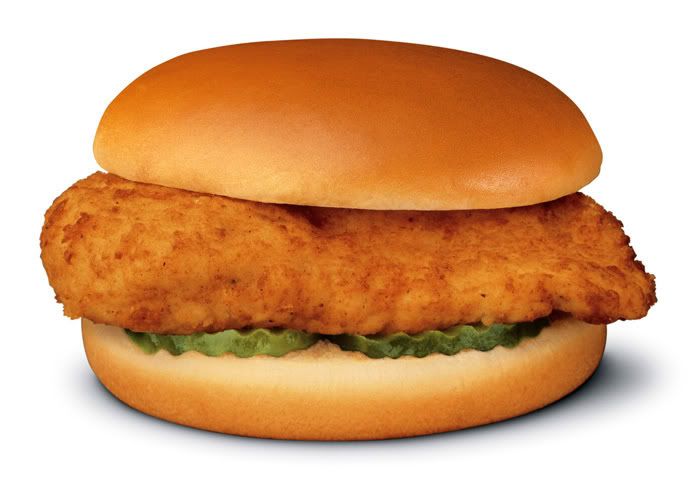 Can you tell the difference between these sandwiches?
The sandwich, which has a suggested retail price of $2.89, comes on plain steamed bun, with butter and two pickles as its sole condiments.
You shouldn't be able to. It's the same damn sandwich. No offense McDonalds, but can Chick-fil-A live?
McDonalds addition of the chicken sandwich and biscuits is a strategic move to challenge Chick-Fil-A.

Tony Raffa and Frank Phalen, two McDonalds franchisees in the greater Atlanta area, devised the Southern-style chicken breakfast menu. The two saw the need to compete with the dynasty of Atlanta-based Chick-fil-A, which boasted $2.64 billion in sales last year.
On top of that, they have the nerve to charge more than Chick-fil-A for their rip off.
Customers who buy a large or medium drink today at any McDonald's in the United States can get a free, full-size Southern-style chicken biscuit or chicken sandwich. The company expects to give away 8 million sandwiches and biscuits in the sampling event, running from 7 a.m. to 7 p.m.

Ya'll have at it. As both a closet fat boy and loyal Chick-fil-A supporter, I cannot condone this swagger jacking. I'll be going to Chick-fil-A tonight. Chicken sandwich on wheat with provolone cheese (Yes: I know I got it from you, Ban.).
Probably another sandwich and/or some nuggets, too. Don't judge me.
Holla.
The Cynical Ones.