Last year was full of disappointments on the entertainment front.
The Wire
ended and still wasn't recognized properly despite being one of the best written shows in television history.
Speaking of history, Janet threw out a disturbingly wack album that made her just that, followed by Mariah reeling us in with the catchy "Touch My Body" only to give us some subpar album then go off and marry the Black Screech Powers. And Usher, well, let's just say, he better be glad Chris Brown needs anger management after releasing
Here I Stand
.
And though I hate to admit it, I hated hearing
I Am...Sasha Fierce
. There's a reason why people with multi-personality disorder are given prescriptions, Bey. By the way, I don't care what anyone says: Solange's album was better in theory than in practice. I will say this: Thank you Solange for that temper tantrum you threw on the air. If not for that, I wouldn't have thought to take your album back and use that money to go to Chick-Fil-A.
I deciiiiiided, that that was the meal for me.
Even the rookies let me down. I had been waiting for Jazmine Sullivan's debut since I heard her rendition of "Resentment." Then I actually heard it. Better luck next time.
I did enjoy Erykah Badu's album. Eh. I got nothing else. Anyhow, while '08 left me underwhelmed, I'm still optimistic about what this year will bring.
I suppose it would have been a good idea to put up an entry like this at the start of the year, but like my friend told their bill collectors, better late than never at all (followed by "quit calling me, bitch). Who cares if March is 'right around the corner? It's still early in '09.
Now on to what I'm looking forward to:
The Tour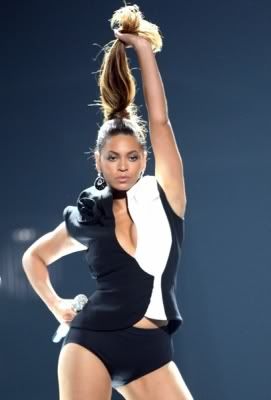 She and the friend in her head may be a little too scatter brain in the studio, but Beyawnsay never disappoints on stage. The last time she went on tour I decided not to go. At the time, I had just graduated from college, was traveling in search of a job so I felt it would be best to be responsible and save my money. What a stupid idea that was. I'll never do some stupid stuff like that again.
I'm not going to see her, but I'm curious to see how this turns out. She looks and dresses the part again, but if you caught her performances back in December, you know Britney's still not totally into the idea of being a pop star again. Hopefully she finds the skeet taste of rhythm and oomph that made her worth noticing to begin with. If not, that means this train wreck has been going on far longer than it needed to. She blows this and it's officially time to derail her crazy ass.
The Comeback
Technically he never left, but Jay-Z wants to matter in rap, and yes, I'm a fan, but really, it's Wayne's World. I liked
American Gangster
the first time I heard it, but then about a month later I forgot all about it. It's akin to seeing a sequel, enjoying it for what it was, then going back to original that's far superior. Jay-Z talking about drugs is as up to date as Aretha Franklin announcing to the world she likes to eat.
Detox
: Let's just pretend it may actually come out. I'm more interested in the possibility of this album than I am hearing more Curtis or Marshall.
The Effort
The more music I hear from Ciara's
Fantasy Ride
, the more it comes across like a jam packed bus in LA during rush hour. Note the bus smells like ass and failure. Even though she's suffered push back after push back she keeps on trying. She wants us all to like her so bad. Too bad none of us know who she really is anymore.
I have to give it to Eve: It's been seven years since she dropped an album and not many people cared then, yet here she is still trying. Bless her heart.
I like LeToya Luckett and while I forgot about her debut outside of "Torn" and "She Don't" I'm really hoping she does well the second time around. Yeah, that's all I got. I try not to go hard on people from my hood.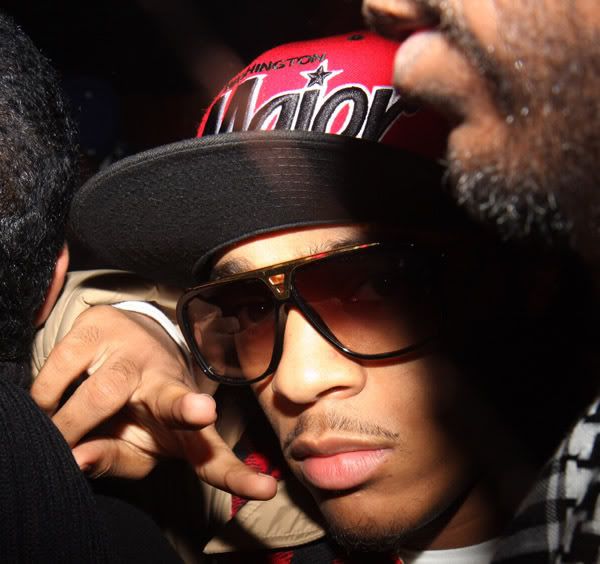 Shad doesn't know if he wants to be Lil' Wayne, T.I., or LL Cool J -- but he does want you to pretend he's still a relevant rapper. Sampling TLC and singing love songs to your mentor can only go so far. When will he learn he's best served trying to be the next Will Smith or Queen Latifah?
The New
He sings like Trey Songz and rhymes somewhat like a hybrid of Kanye West and Lil' Wayne. Yet, Drake still sounds like a man all his own. If you're not up on
Drake
, please download his mixtape. Then get the others. I love most of So Far Gone, but what I'm most impressed about is a dude from Toronto was able to perfectly capture the southside flow. If you don't know what that means, you're not from Houston. Turn on "November 18th" and learn. Drake is the man alone for releasing a screwed version of his mixtape.
I'm also curious about Kid Cudi, if only because one of my friends is trying to get me to like him.
Precious
: I've finally started reading Sapphire's book
Push
today and I'm pretty sure that I'll likely be done with it by tomorrow. It essentially being written in dialect doesn't make it a hard read; the actual torment the main character, Precious, endures at the hands of her parents is. I cannot wait to see this movie. If it's anywhere near as good as this book has been thus far it deserves the Slumdog treatment next year.
The Random
I want to know whether or not Chris Brown will be doing the booty do in jail. I'm guessing not, but he better at least teach a charity dance class or something. Or submit himself to a week long session with Tyra Banks.
Learn if Shyne gets out on parole.
If it finally dawns on Christina Milian that huge success in music isn't in the cards.
If anyone will help Janet buy a clue about what went wrong with her music career.
Whether Whitney Houston will really bother releasing a new album or keep stringing us along every other BET awards show.
Watch one of the Housewives of Atlanta try to use an EBT card at the mall.
Find out if D'Angelo and Maxwell are really coming back.
Doing every new dumb ass dance in the club.
See someone tell Pamela Anderson that the world scheduled a conference call and decided it wants you to wear clothes now.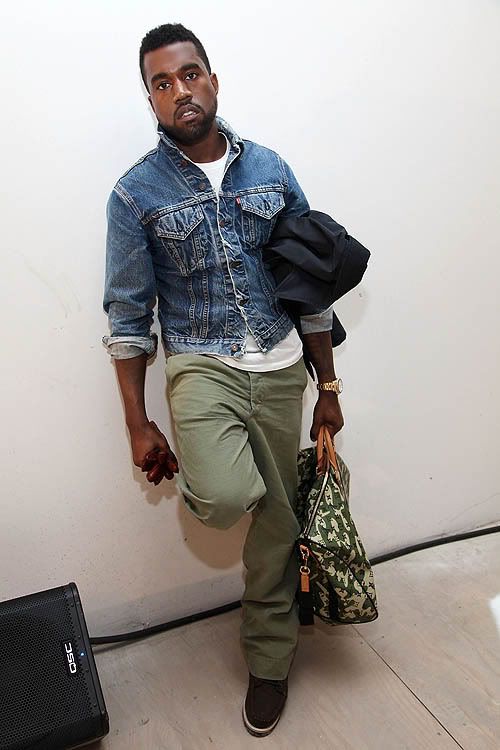 Keith
told me he's dressed like a gay prostitute from the 80s in this pic. Any day now I'm waiting for someone to tell Kanye West though he may not be gay sometimes his clothes are.
Speaking of gay people, can't wait to add to the list of homophobic homosexual Republicans. Watch out when you enter those stalls, ya'll.
Alright, I've shared my hopes for '09. Tell me yours!
The Cynical Ones.