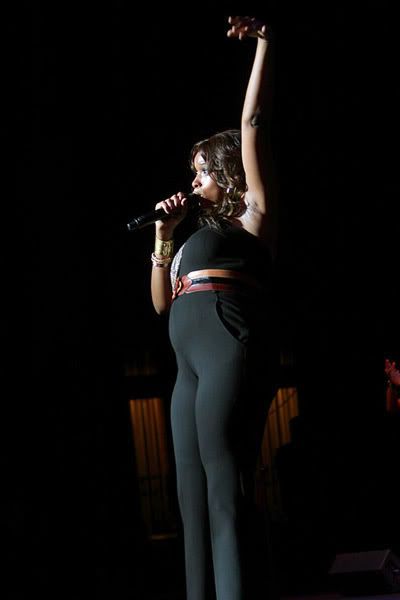 I have been worried about this day. I knew Jennifer Hudson loved to wear belly hugging garments, and after that coward killed her family, I wondered how long it would be before it was OK to say, "What the hell?" at one of her outfits again. Fortunately, I didn't have to worry about it all too much because J.Hud has been looking fantastic lately. That is, until the night she decided to wear this.
Look, I feel terrible about what happened to her, and I feel even worse for what about I'm say, but c'mon nah, look at her. Yo, do you really expect me not to notice this? Jennifer is a very pretty girl, and I'm all for more cushion for the pushing loving if that's your thing. However, as a member of team slim and sessy, while I'm doing my push ups trying to get ready for the rest of the year, you don't see me walking around like I'm standing 6'3, 210 pounds of muscle.
You shouldn't see Jennifer in that outfit either. I know what some of you are thinking: Leave her alone, meanie. I understand where you're coming from, but I beg you to look again.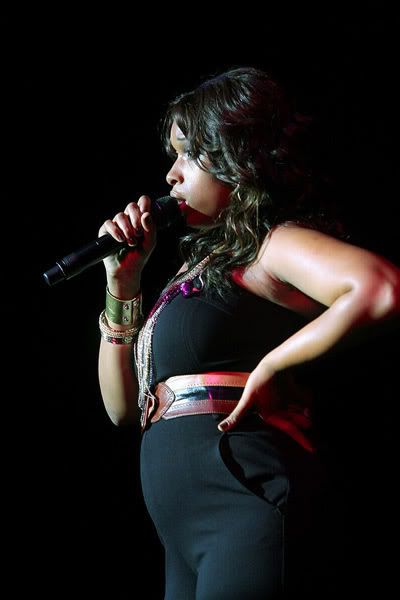 Look long and hard. Her stylist isn't living right. She looks like she just finished setting up Batman in the Batmobile. That ain't right, fam. That ain't right.
If she's pregnant, congratulations to her and her Punk. Two words, though: Maternity wear. If she's not pregnant, ask Queen Latifah for the number to her stylist and the best brand name for girdles.
Alright, I'm going to stop now, but it's not a good look, people. There are plenty of clothes to make people in every size look better than a catfish po'boy with extra hot sauce and a side of Hurricanes. This outfit isn't an example of such. Looks more like a cow that needs to be put out of its misery.
P.S. It doesn't look good from the other angle either.
P.S.S. I'm going to hell, aren't I? :( If so, the person who put her in that will be my bunk buddy.
The Cynical Ones.