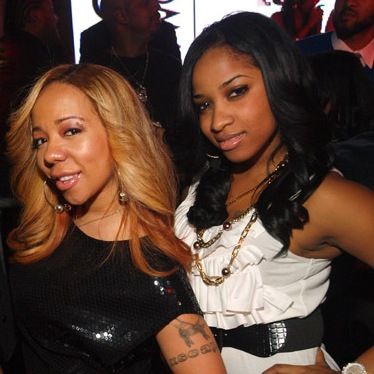 So, I'm sure some of you (especially those I know personally) kept looking at the homepage of the site and wondering, "Where the hell is he?"
I'm starting to feel like a deadbeat dad who only shows up every other Christmas. Well, if it's any consolation I wasn't hugging the block or twirkin' on the stroll (although it pays better).
I have two pieces running on The Root this week. The first is up today. It's about Tiny & Toya and I essentially argue that these two are not capable of destroying black America.
For that matter, neither is Tyler Perry.
You can check out the piece by
clicking here
.
Also, I'm excited about the one running tomorrow. I'm actually off to go reedit that one now.
Will be back with more posts as I have a lot to yap about this week.
In the meantime, hope you enjoy me defending Tiny & Toya.
I expect at least seven of you to call me a coon in the comments section (although you should register on The Root and call me that there...thanks).
P.S. I want the dotcom up and running, too. Sigh squared.
The Cynical Ones.