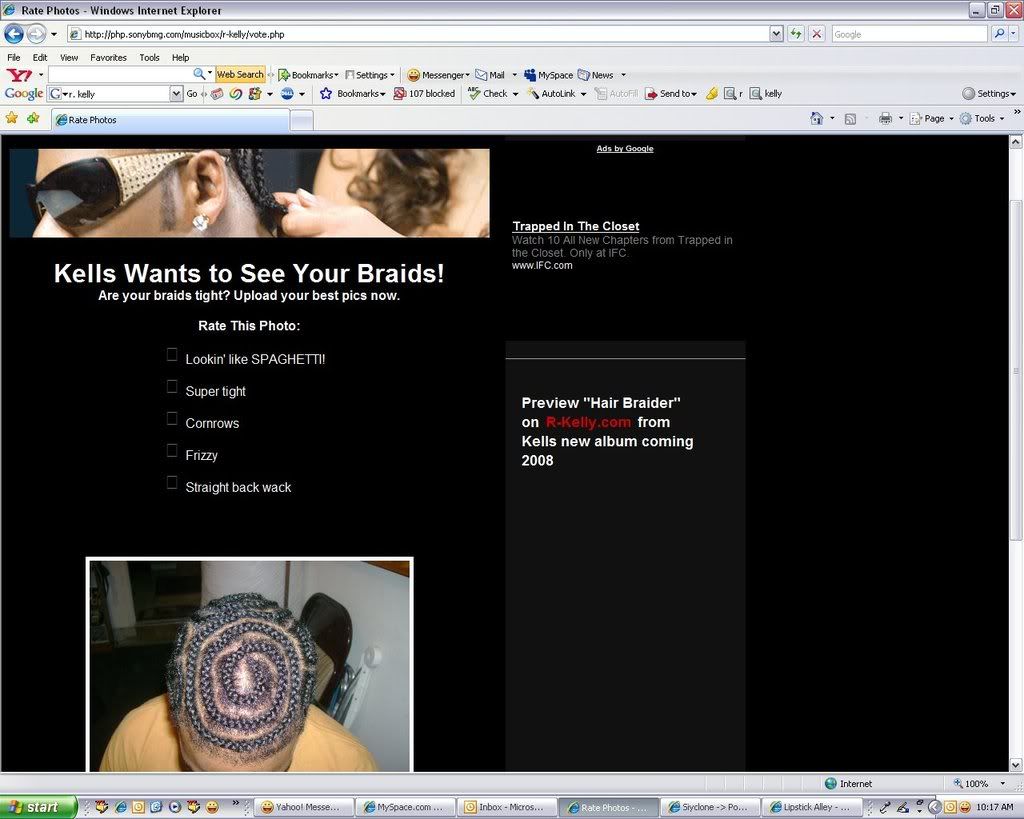 Now that he's gotten off, Zorro is moving forward with plans to promote his new album. Indeed, Superpiss has a contests for his fans. The 41-year-old singer/songwriter/pedophile wants to see some braids, ya'll! The contest compliments his T-Pain swagger-jacking track first single, "Hairbraider." If only he were braiding hair in a jail cell.
Upload your braided head and let Pissy's flock of enablers rate you on the following scale:
Lookin' like SPAGHETTI!
Super tight
Cornrows
Frizzy
Straight back wack

The hell? First, this fool is over 40 with braids. Secondly, he's over 40 singing about his hairbraider. Third, who came up with this contest? It's probably the same person who told Piper Piss that copying the Cowardly Lion's hairstyle and using Mary's
Breakthrough
braid was a good look for the video. The sad part is that I'm almost certain a bunch of people upload their pics.
Yet another reason why he should be pissing in a hole.
Labels: eff yo jury
The Cynical Ones.