It's been a minute, but it's time to bring
The Week in 10
back.
Off we go:
1. Mariah Carey and Nick Cannon
announced plans to throw a big bash in celebration of their one year wedding anniversary
. For those of you who thought Mariah would run Nick Cannon ragged and force him to file an annulment three weeks after revealing they wed, I bet you're single. So am I, but hey, I'm not hating. The two are also
planning to buy a mansion worth $125 million
. Must be nice.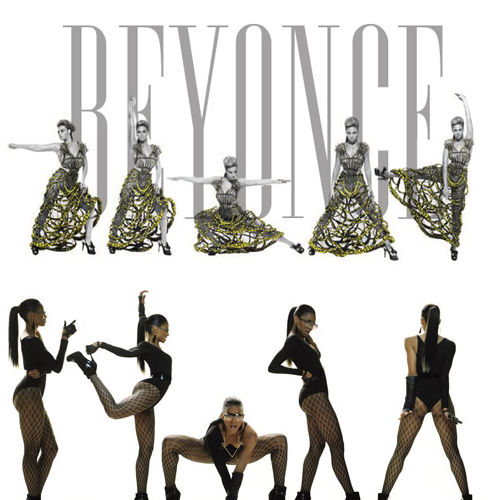 2. Ciara decided to give Beyonce a dose of her own medicine by biting her look. Despite her channeling her inner Cici Fierce, all she did was give us another reason to laugh at her wack ass and remind of us why Beyonce is on top and why she needs Justin to score a cheap hit.
She also leaked a clip of her new video, which looks a lot like a fake ass version of "Kitty Kat." Ciara proves yet again that she just doesn't get it. She could offer a free coupon for a free trip inside of her with each copy of
Fantasy Ride
and the shit will still flop.
3. It turns out that two other members of the one hit wonder 90s group, Soul IV Real, were fraud ass frauds, too. Lost boys of B2K, and functioning illiterates of Pretty Ricky, meet your future if you don't find a financial planner and Dr. Suess.
Via
That Bitch.
4. Barack Obama really needs to
get rid of his treasury secretary
, then answer whether or not being
the second largest recipient of campaign contributions from AIG
has influenced any of his policies.
5. By
banning all Palestinian cultural events
that acknowledge Jerusalem's historical links to Arab culture, Israel has discovered yet another way to point a gun at itself.
6. LeToya Luckett shows how to come across as funny and likable in an interview.
Keri Hilson's dry, Mya-like way of interviewing, not so much.
7. Some suggests that a
recently released excerpted quoted from Queen Latifah
suggests that she's publicly acknowledging her inner Cleo.
8. Bebe Winans is allegedly
the Chris Brown of gospel
.
9. R.I.P.,
Natasha Richardson
.
10. Author and eternally pregnant Neffe
overestimates her stature in the media
. She also seems to forget that Keyshia bought her a house, and thus, does help take care of her.
By the way:
"God Blessed her w/ 8 children?"
You mean God and a petri dish. Why do people keep putting them not using birth control and condoms properly on God? God didn't push you on your back and told you to spread 'em. He's got bigger fish to fry: Like preventing elected goons and the executives that bought them their position from oblierating the world's economy and putting us all in bread lines.
But, of course, she get it from her mama:
This is why crackheads typically aren't encouraged to drink. But, it should be pointed out that she dances better than her kids.

Until next Monday, ya'll.
Labels: week in 10
The Cynical Ones.